Beware App Subscription Scams
Sometimes companies purposely make it hard to unsubscribe. Apple makes it easier if you know where to look and how subscriptions work. Here's a simple step-by-step how to that will help you navigate and cancel your kids' subscriptions.
If you're a Comcast or NY Times subscriber, you know how hard it is to unsubscribe from service. These companies and others have teams of people who's job it is to retain customers who want to leave.
The same unsubscribe-friction thing that's been happening for traditional services is now happening online.
It's one of the things that Apple has made simpler if you know where to look. I'm going to share how to check out your subscriptions and how to unsubscribe to prevent annoying recurring charges for apps your kids are no longer using.
Here's a recent example of the abuse that happens in app stores:
I've seen a lot of twitter discussion by indie developers about what's ethical, and what's not. Apple doesn't police these abusive subscription offerings equally. If you're curious about some of the underlying goings-on, read this about scam iOS apps and data collection.
How to manage your iOS subscriptions
The bad news is that subscriptions are not shared (timestamp: September 2020) across families. This has two implications:
When you subscribe to something, you must do it for each child / family member (obviously, unless the subscription includes family members – but that's separate from Apple's family sharing for purchased apps).
When you want to unsubscribe to something, you have to go to the person's account which is subscribed to the service. You can't do it from the parent's device/account.
You'll find subscriptions in the Settings App under the signed-in user AppleID info (figure 1):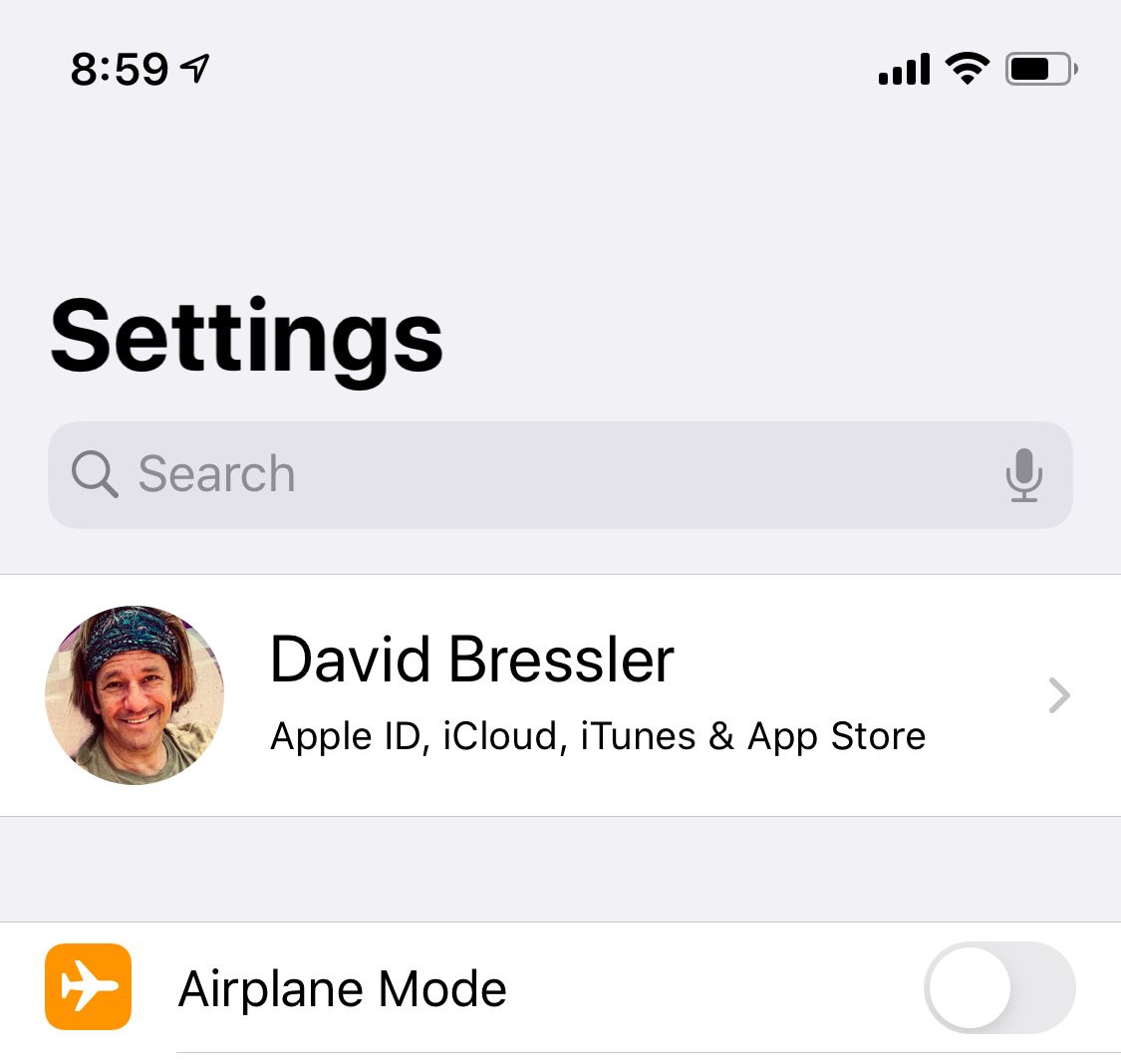 Then, look for Subscriptions right at the bottom (figure 2):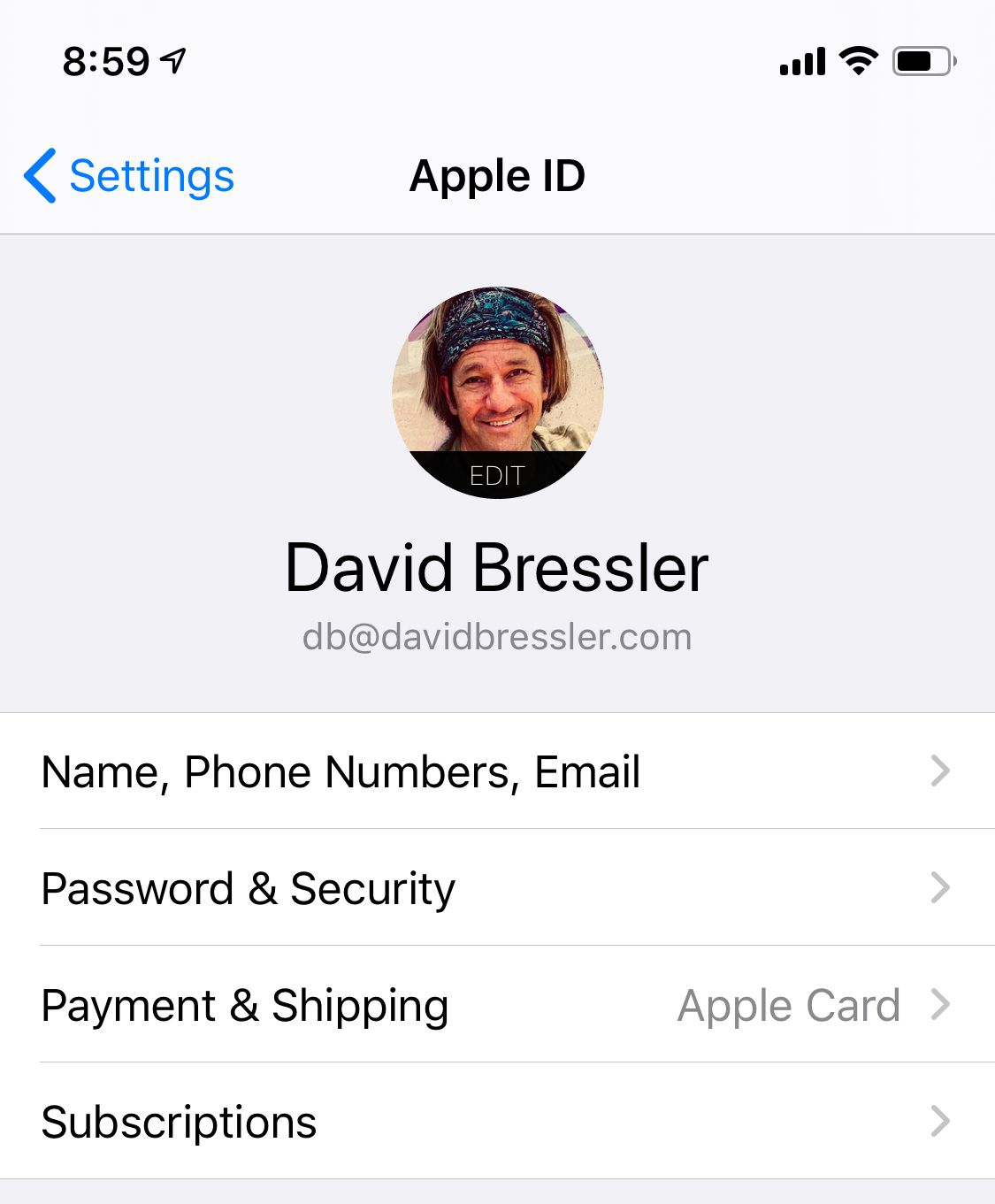 Finally, you'll see the list of subscriptions and subscription history for that Apple ID (figure 3):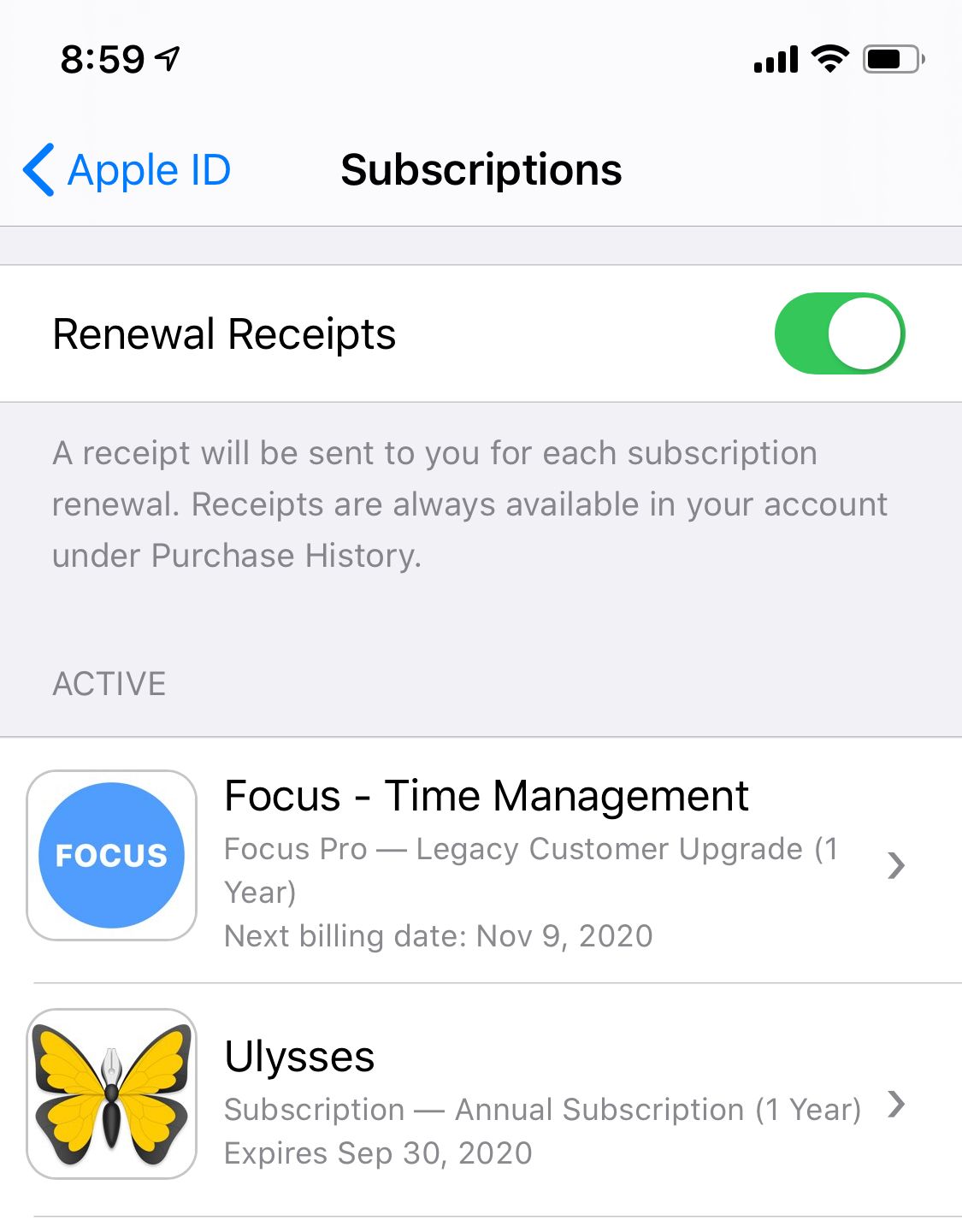 Some final thoughts
Don't count on subscription warnings before renewal. I get them sometimes, but not consistently. If you're unsure if you want to renew, set a reminder a few days before the subscription expires. You can see the next charge date above in figure 3, and need to cancel 24 hours before that to make sure you're properly unsubscribed.
If your kids are like mine, they may play with an app for a month and be done. If you unsubscribe right after subscribing, you still get the full time but won't accidentally renew if you later forget to unsubscribe. You can always turn the subscription back on before it expires, and there won't be any skipped service or data loss.
Use an Apple Card to get 3% cash back on App Store purchases (including subscriptions).
Enjoying these posts? Subscribe for more