How Brands Should be Using NFTs
A summary post with links to useful non-technical information about NFTs, primarily discussions about the use cases, to help people understand what's happening with NFTs and, more importantly, why it matters.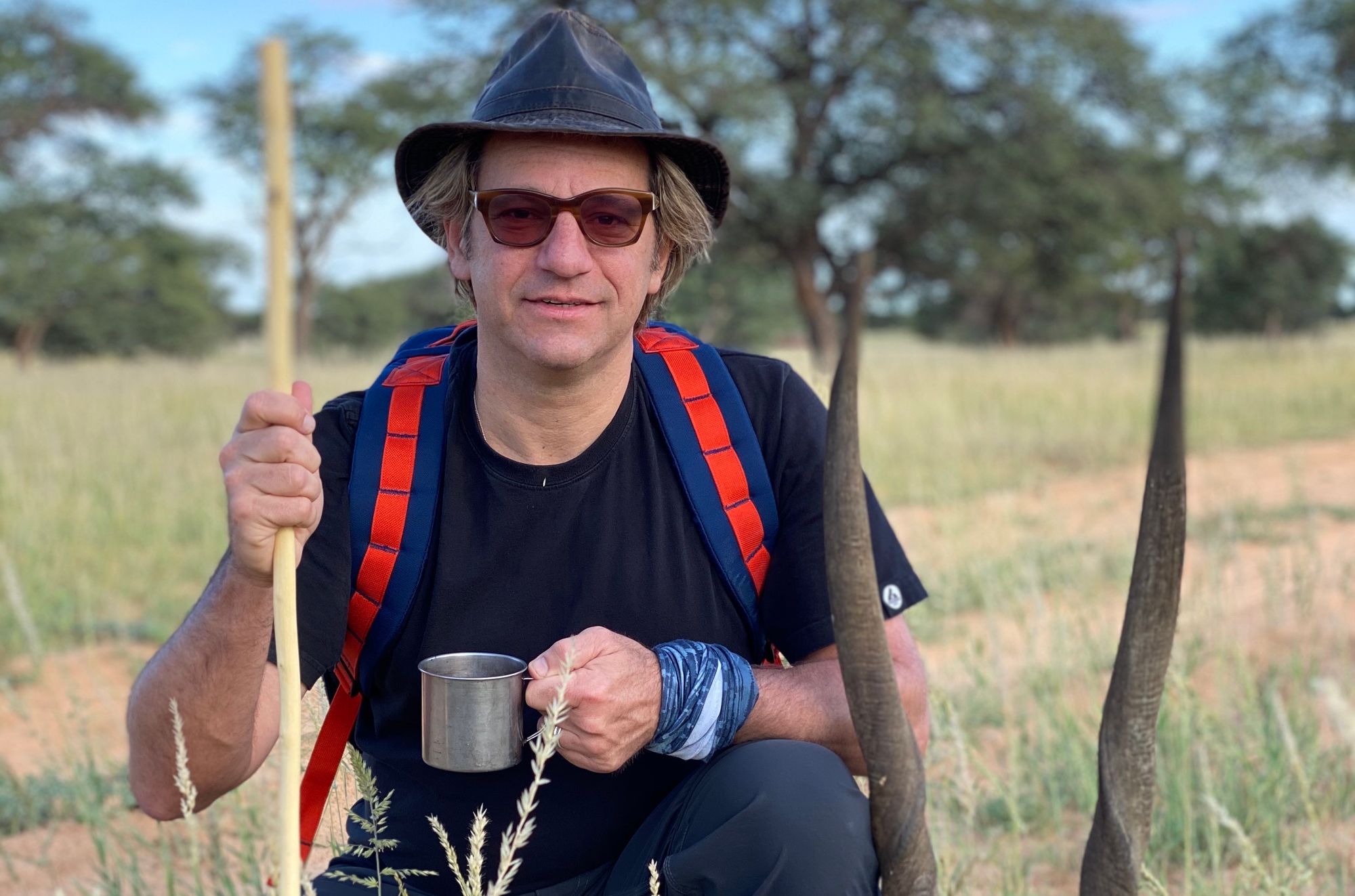 I have have a few things to share today that together paint a bigger picture than "oooh, pretty jpeg". It's so early, but things are moving quickly. Shit, even the UK Government is getting into the NFT game.
On that. It's important, but not for the reasons most think. One doesn't get to step two without taking step one. With an experienced guide, early steps can be take more quickly, more surely. But they can't be skipped. Getting into the NFT game early is more about learning than any specific product launch.
😎
Those who learn early become tomorrow's guides.
TLDR; The two best things to get out of this longer-than-expected post are Prof G's interview with Kat Cole and Nathaniel Popper's tweet thread on NFT use cases.
Three NFT Voices
I listen to podcasts all the time, but rarely share them because it's cumbersome. I hope you find it useful, because these three are really good and I'm not just sharing for the sake of sharing.
Prof G (Scott Galloway) interviews Raoul Pal about crypto and NFTs. If you don't listen to Scott, I can't help you. You should. He's like a spirit animal of mine. What he says about parenting, working, and investing... let's just say he's more eloquent than I am but we share similar sentiments (as much as can be told from his public persona). Raoul is someone I've followed on twitter for a long time. He's a well-spoken hedge fund guy who founded Real Vision, an online financial TV channel. The two of them talk comprehensively for an hour that makes a great human-understandable introduction to the topic of NFTs.
Prof G interviews Kat Cole, a franchising master and angel investor. On this podcast she shares her story, from a hostess at Hooters to becoming a board member for several companies in the restaurant, tech, and wellness industries. Kat shares why she's excited about NFTs and it impressed the heck out of me. She comes at them from a non-technical perspective with strong real-world industry examples to back up her ideas. This was my favorite of the three podcasts by a long shot. The link below starts you 37 minute into the podcast, with about 15 minutes remaining, though the whole episode is worth a listen.
Kat's key points:
The opportunity around NFTs are as a "key to unlock" community
The trick is, the NFT has to unlock utility
The end result will be that NFTs will create community pressure on brands to create ongoing brand value and utility; turning transactions into relationships
Similar to Kat, Steve Aoki is a performer first, tech-enthusiast second. In this Decoder interview with Nilay Patel, Steve shares what he's doing to build community using NFTs. "Community is as important as the art," Steve says, because the relationship becomes:

Two-way
Real-time
Transparent
This share starts ~29 minutes into the episode (though the whole thing is worth a listen):
Four NFT Ideas
Adage has a list of how brands are using NFTs. It's interesting because NFTs are just an evolution of the 2018 ICO phase of crypto. One of those evolutions is how crypto and NFTs are becoming part of the cultural conversation and showing up in places like Adage instead of Wired or Techcrunch.
Tim Tebow is enabling college athletes to create NFTs and make money off their name, image and likeness. I think it's a simple yet powerful use case. I'm curious how it evolves:
An interesting thread on Coinbase's upcoming NFT offering, and since threads can be hard to read, I'll summarize:
Fewer than 1.5M people have used OpenSea, the leading NFT marketplace. Meaning, it's super-early.
Because it's so early, much important infrastructure just isn't there. This is normal, but it means that security, low gas fees, good user experience will all improve a lot from what's being done today. [I'll add, liquidity is really important, and that too appears to be a big problem – meaning, are there markets for secondary sales? can assets be monetized for yield the way other assets can be?]
Coinbase will allow their retail product (not only their wallet) to be used to login and custody NFTs. [I know there are cheaper ways to buy crypto, and the whole "not your keys, not your coins" thing... but, I always recommend people use Coinbase because it's easy for people to get started. I'm sure I'm not alone in this, while many technical people don't realize how hard it is for non-technical users to get started with anything technical, let alone money.]
With this Coinbase offering, NFTs will become more accessible and will drive broader adoption. 3.7M people have signed up for the Coinbase NFT waitlist, possibly triple the number of people who've interacted with OpenSea. [I agree, but I'm not sure the conclusion is correct; no one has explained the "why people care" bit to me.]
NFT Use Cases
Bringing it all together is this great thread that speaks to the "why" of it all. This thread is too long to summarize, but is maybe the most interesting thing about NFT use cases I've read lately:
One Bonus Item
Most articles talking about the changes in the way we work focus on the externalities – remote work, hybrid use of office, zoom, work-life balance, etc. They don't talk about the human condition driving these changes.
This article, "Work Needs to Stay in its Place" does, and is a phenomenal read. It links to a more detailed (yet free) report you can download (I haven't had time to read the full report, I hear it's good though). You need to read this.
Talking about it with my wife, I believe this article ties into the same trends that are driving crypto (more broadly than NFTs). I can't quite explain the connection; it's more of a feeling than a flowchart.
This is already longer than I'd like, but...
Wearing my PlanB cap, I got into a conversation with a VC in the deli this morning about Lightning Labs' unveiling of Taro and their fundraise to help launch it. He hadn't heard of Impervious.
As I was proof-reading this post the connection came to me. The changes in work, what they represent, you can see them in this peer-to-peer demo of common web2 functionality over Bitcoin/Lightning:
If there's no central player (or IT as a gatekeeper) what happens in how companies perceive (control?!) employees?
In any case, I'm curious how it resonates with those of you working for companies.
PS My company, BCware, got its first press mention today as we came out of stealth and launched a product to connect TradFi market data with Web3 innovation:
Enjoying these posts? Subscribe for more